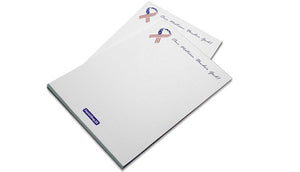 We hope and pray that God continues to bless America with liberty and that we continue to acknowledge being under Him.

This stationery is a great conversation starter with those liberals out there who don't believe this nation was founded as a nation under God!

Includes 2 pads of 50 sheets. 8.5" by 5.5" large, 5.5" by 4" small.