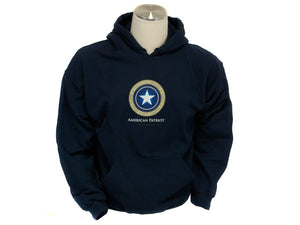 Gotta get one of these amazingly soft, warm and long-wearing hoodies! Now available with the striking Patriot Post and Patriot Shop logo in navy blue. 
Please note: Size Large hooded sweatshirt has same design but with a larger 8" emblem.


Heavy 50/50 blend wears and washes well. Our staff love them!

For a loose fit, ORDER A SIZE UP.