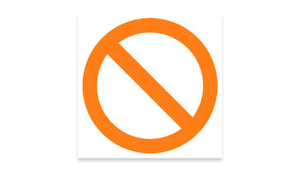 Ask a Demo-Gogue campaign to send you their candidate's bumper stickers, then display them with this bright orange "NO" decal over their sticker. Guaranteed to get a laugh from the car behind you -- unless they are liberals!

Disclaimer: For novelty purposes only -- this sticker should only be placed on your vehicle.

Measures 3-1/2" x 3-1/2"