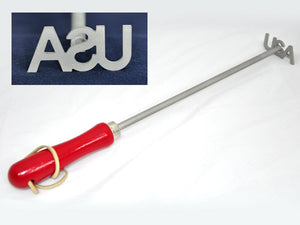 We love this USA branding iron and we know you will too! Add some searing patriotic fun to your next BBQ! Perfect for steaks, chicken, burgers, buns, tortillas and more.

*Made of quality stainless steel

* 13" Long

* The head of the brand is roughly 2" wide and roughly 2" tall

* Easily heated with gas / charcoal grill or propane torch

* Cleans with soap and water.