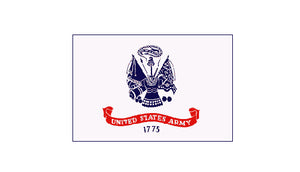 Army Flag - polyester
Longest Lasting flag

These 3' x 5' 2-ply polyester will last longer than nylon and are the best choice for high wind areas. Like the nylon flags, they are dyed in bright, vibrant colors and finished with heavy duty white headers and brass grommets.

Made in the USA.