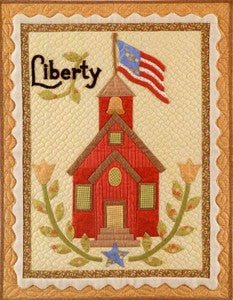 Inspired by a treasured collection of vintage postcards, this quilted creation will be the centerpiece of your holiday decorating for years. to come. Go back to a time in our history when liberty and justice seemed more acheivable.

In quilting, the image of the little red schoolhouse is as timeless as it is charming. Pattern includes special tips on working with wool, starch method applique' and simple scallops.

When finished, this piece measures 22" x 28" inches.