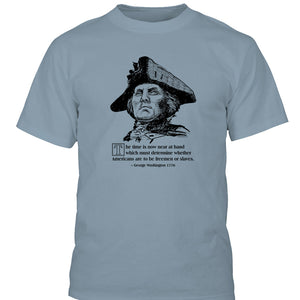 A stirring message from an American Patriot, spoken close to two and a half centuries ago, and yet just as powerful and timely for our situation today:
**"The time is now near at hand which must determine whether Americans are to be freemen or slaves." George Washington 1776**
This Stone Blue 100% cotton t-shirt is designed exclusively for The Patriot Post Shop.
The Time is Now sticker is also available.