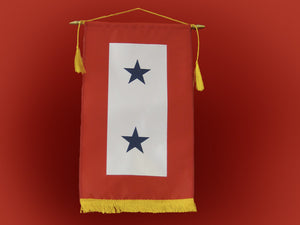 Display this 8x15" banner in your window in support of your two immediate family members in active service.

For proud display on the inside of any front window, facing outward, by those who have a family member serving in the U.S. Armed Forces. Thank you, from The Patriot Shop, for your service and sacrifice!

Made from bridal grade satin material with gold tassel and gold fringe on bottom. Ready to hang.

Measures 8" by 14"

Made in the USA.