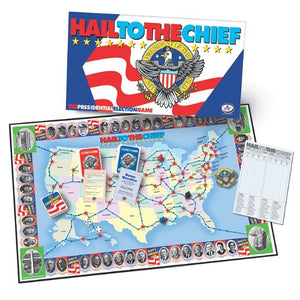 Teach your children (and yourself) about the Presidential Election process with this great board game!
What a great way to help younger Patriots understand the process our nation follows to elect a president! First you'll campaign for delegate votes, then go for electoral votes. Along the way, you'll answer questions on the presidency, the Constitution, U.S. history, and geography.
Four play levels means kids and adults can "run for office" together. Two to four players, ages 10 and up.
Made in the U.S.A.